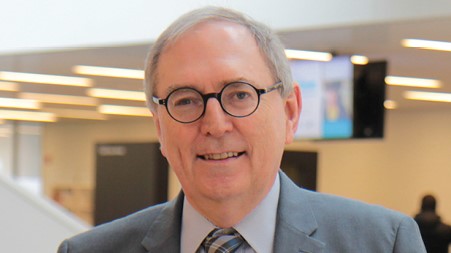 Paul W. Bennett, Ed.D. (OISE/Toronto) is a widely published Halifax author, education consultant, and commentator. His latest strictly history book is Turning Points: 15 Pivotal Moments in Nova Scotia's History (2019).
Paul is founding Director of Schoolhouse Institute, and former Adjunct Professor of Education at Saint Mary's University. Over a career spanning three decades in three different provinces, Ontario, Quebec, and Nova Scotia, Dr. Bennett has written or co-authored ten books and dozens of articles in both the popular media and the academic press. He is currently the regular education columnist for Brunswick News.
As a published historian, Paul is best known across Canada as the author of three widely recognized Canadian history textbooks, Canada: A North American Nation (Toronto: McGraw Hill Ryerson, 1995), Years of Promise, 1896-1911 (Toronto: Grolier, 1986), and (with Cornelius J. Jaenen) Emerging Identities: Problems and Interpretations in Canadian History (Scarborough: Prentice Hall, 1986). His 2011 book, Vanishing Schools, Threatened Communities: The Contested Schoolhouse in Maritime Canada, was recognized in Acadiensis as one of the top works in Canadian education history.
His tenth book, The State of the System: A Reality Check on Canada's Schools, is coming soon from McGill-Queen's University Press.