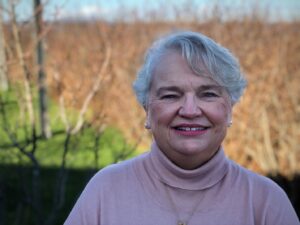 Laurie Glenn Norris is a writer of historical fiction and non-fiction, with a particular interest in the stories of women in nineteenth-century Nova Scotia. She is the author of three books, Cumberland County Facts and Folklore (Nimbus, 2009), Haunted Girl: Esther Cox and the Great Amherst Mystery (Nimbus, 2012; finalist for the 2013 Democracy 250 Atlantic Book Award for Historical Writing, and optioned for a feature film), and Found Drowned (Vagrant Press, 2019), her first novel.
Glenn Norris is currently transcribing and editing a book of letters whose working title is Paper Remains: The Life of a Nova Scotia Family in Documents. 
Glenn Norris holds an M.A. in History in Art from the University of Victoria. She has worked in the heritage and cultural field for over 25 years, and is currently employed with the Joggins Fossil Institute. She lives in River Hebert, Nova Scotia, with her husband Barry Norris, a freelance editor, their cat Dinah, and lots of books.