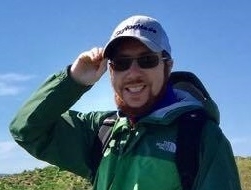 Mathias Rodorff studied modern history and social history at the University of Freiburg and media studies at the University of Basel (Switzerland) in a jointly delivered master degree program. He received his MA for his thesis entitled "The American Civil War in the editorials of the Globe (Toronto) and the Times (London)." In October 2013 he joined the PhD-program of the America Institute at LMU Munich. His dissertation "The American Civil War and the Canadian Confederation in Canada and Great Britain: Its Representation, Impacts and Repercussions in Liverpool, Halifax and Montreal (1856-1873)" is based on case studies. This project shall show how transatlantic processes interacted with local spaces in Great Britain, Atlantic and French Canada and how public sphere and communication was created during the 1850s-1870s.
This project is supervised in a joint degree by Michael Hochgeschwender (LMU Munich) and Jerry Bannister (Dalhousie University).
Since 2014, he participates in the three-year international partnership project, "Unrest, Violence, and the Search for Social Order in Canada, 1749-1876", funded by the SSHRC.
In 2016 he was a fellow at the Gilder Lehrmann Center (GLC – Yale University) funded by the Bavarian American Academy in Munich. He also participated in the "Slavery and its Legacy Series" podcast-interviews of the GLC (Yale University) and introduced his research as a GLC visiting fellow, which investigates the paradox in Nova Scotian about debating the issues slavery and emancipation in the United States while ignoring issues of racism in Nova Scotia during the 1860s.
http://glc.yale.edu/SlaveryanditsLegacies/episodes/MathiasRodorff
For the British Journal of Canadian Studies (BJCS) he has reviewed Siemerling "The Black Atlantic Reconsidered" (2016), Banack "God's Province" and Korneski "Conflicted Colony" (2017).
He has presented several papers at the British Ass. for Canadian Studies (BACS, London 2015, 2016, 2017), SSHRC (UNB, Fredericton 2015, Saint Mary's University, Halifax 2016), GLC (Yale University, New Haven 2016) and at the Canadian Historical Ass. (CHA) (Ryerson University, Toronto 2017).
Further fields of interests include studies of daily life, local and transatlantic identities, the relationship between rulers and ruled within the British Atlantic World during the long 19th century, and the power of memorials and popular culture in shaping collective memories in the United States, Canada, Great Britain, France and Germany.